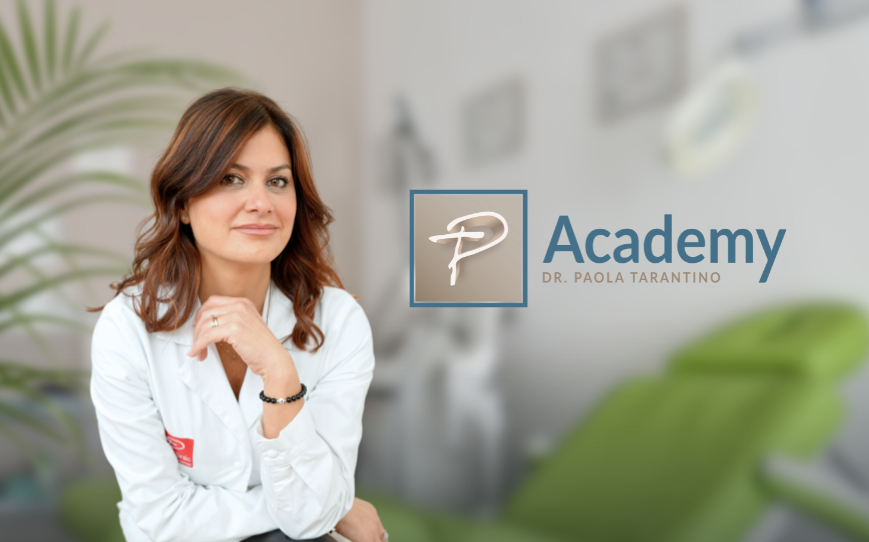 PT

ACADEMY…l'accademia pensata apposta

Per Te
Strengthened by her over ten-year experience in aesthetic medicine and dermatology, Paola Tarantino has created a highly educational path dedicated to aesthetic doctors to share constantly evolving techniques and skills consolidated over time.
Not a school but an INTENSIVE POSTMASTER COURSE that aims to obtain mainly practical insight into specific techniques and treatments to guarantee COMPLETE AUTONOMY.
Those who participate in the PT Academy will have the opportunity, personally and on the field, to perfect techniques and treatments in an individual and dedicated mode to satisfy the need of aesthetic doctors who have already obtained a master's degree to take a FURTHER FINAL STEP in the knowledge and autonomous applicability of multiple techniques
The first part of the PT Academy is structured in specific modules in which an initial theoretical part will alternate with the numerous hours of dedicated practice. In addition, aesthetic doctors will have the chance to express a preference concerning a treatment they wish to deepen. Then, specific ad hoc courses based on the most popular requests will be organized.
The PT Academy can occur on group courses (max four pax) or one-to-one classes and will take place one weekend a month (Friday afternoon, Saturday morning, and Saturday afternoon) in one of the 5 PT Clinics. Those who are set to enroll may opt for just one module or take advantage of the 10% discount if they choose a second additional module and the 20% discount for three modules.
The first courses in May, June, and July are dedicated to: Fillers, Traction threads and bio-revitalizing products, and Chemical peels.
Choose the course and the modality that are right for you:
Do you want to learn more about a particular technique or treatment?
Make your request on the course you would like to be organized and choose the most convenient location!
From September 2022, PT Academy will create the course just for you.